Established in 2015, the Feel Good Cafe was the first fully vegan café in Waltham Forest.

Since opening their doors, the Chingford eatery has become a health and community hub. Ranked the 178th best place to eat in London, the FeelGood Cafe has been featured in both local and national magazines as well as the Channel 4 documentary on the rise of the veganism (to be released in 2020).

Boasting over 700 five-star reviews across various platforms, The Feel Good café changes the world one meal at a time. Join the quest to stop animal cruelty, save the planet and improve your health whilst enjoying a delicious plant-based food. Choose from vegan burgers, salads, stews, pancakes and a never ending selection of delicious desserts that will make you truly Feel Good!

Since 2017 The Feel Good Cafe has been stocking the highest quality CBD available anywhere,

FeelGood Essentials

. We have been overwhelmed with the positive response and results it's bringing - please read reviews here:

https://uk.trustpilot.com/review/feelgood-essentials.com

Since 2018 we have been working very closely with Dr. John Butler from

Hypnotherapy Training International

to help people overcome their struggles and achieve goals as well as teach them how to help others with the power of hypnosis.

In 2019 we partnered with

Panacea Health Hub

to run Nutrition and Wellness Retreats. We highly recommend their personalised nutrition services and DNA testing.
---
---
Available at The Feel Good Cafe and online at www.feelgood-essentials.com

What is CBD?

CBD is short for cannabidiol, one of the two principle active components of the hemp plant family

Is CBD Oil legal in the UK?

Yes, provided that the CBD Oil contains less than 0.1% THC (which ours does)

Will CBD make me feel high?

No, CBD is not psychoactive. You cannot get high by consuming our CBD Oil

Is CBD the perfect medicine?

UK law does not permit CBD oil to be described as a medicinal supplement despite the growing empirical evidence suggesting that it functions like one. Thus CBD oil can only be offered for sale as a dietary supplement.
Upcoming Events:
​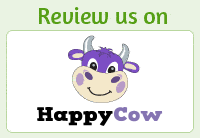 ---
CAFE REVIEWS
'All fresh, all top quality dishes served with love'
​
'Such delicious and healthy food - breakfast, lunch
and the best coffee in East London! A must visit!'
'The food here is truly special'
"Great food, delicious, nutritious & very knowledgable staff'

'Amazing food and service, so friendly and a great place and environment to be in, can't wait to be back again soon!'

'We LOVE this place! Great food and service. A gem of a place, tucked away in Chingford. The food is outstanding, Idan is an inspiration. I'd eat there every day if I could!'
'
This is the healthiest place you can eat in Chingford! The daily specials will have you feeling energised and understanding how healthy natural food can make you feel. Give it go, you won't be disappointed.'